About Us
Our Story
Hi I'm Dylan, the founder of Loot Cave.
Originally, we were just two people designing cosplay props in the tiny garage of our home with part time jobs at an ice cream store and a dog food company. 

One year, for our friend's birthday, we gifted him a special keychain that we designed from one of his favorite video games, and it was the joy and appreciation inspired us to recreate this feeling for others. 

Forged from a passion for video games and anime, Loot Cave Co was created for us to put our talents to use for every fandom. From our home workshop to your mailbox, we strive to create beautifully designed products that bring your favorite interests to life.

Being video gaming, anime loving fans ourselves, we are so fortunate to be able to turn our passions into a handmade business where our products are shared around the world. 

Thank you for paying us a visit and I hope you'll find something you love.
-Dylan
Founder, Loot Cave
Made by Fans for Fans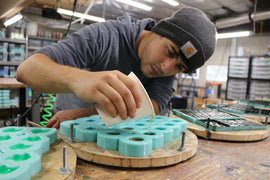 Custom Made
We are not a drop shipper. We make all our items in a real US based workshop. There's no mass production or cutting corners.
High Quality
Each item is crafted to high quality standards and checked multiple times to ensure it meets our careful review.
Hand Crafted
We're a small but mighty team of anime and video game lovers and we put in the extra time to create stuff we ourselves would want to buy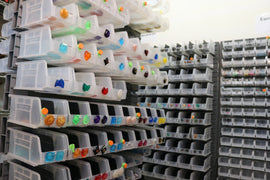 Loved by 50,000+ Fans
We knew we were onto something people loved when they came back to shop again and again.